Why disposable coveralls have a huge market demand?
Dreamy F www.china-disposable.com 2016-03-26 15:20:54
As report says, the advent of disposable coveralls was led by the development of technologies and materials that produced durable, lightweight and filtering or impermeable non-woven fabrics that were comfortable enough to wear and inexpensive enough to discard. The PP material is widely used for disposable protective clothing or garments such as coveralls, surgical masks, aprons, lab coats, isolation gowns, or caps and shoe covers that shield against common work place hazards and grime. Disposable coveralls can be used for one time hygienic use when people don't want their clothes or body get dirt and keep clean. And disposable coverall has protection function when meet serious situations, like chemical situations or medical situations.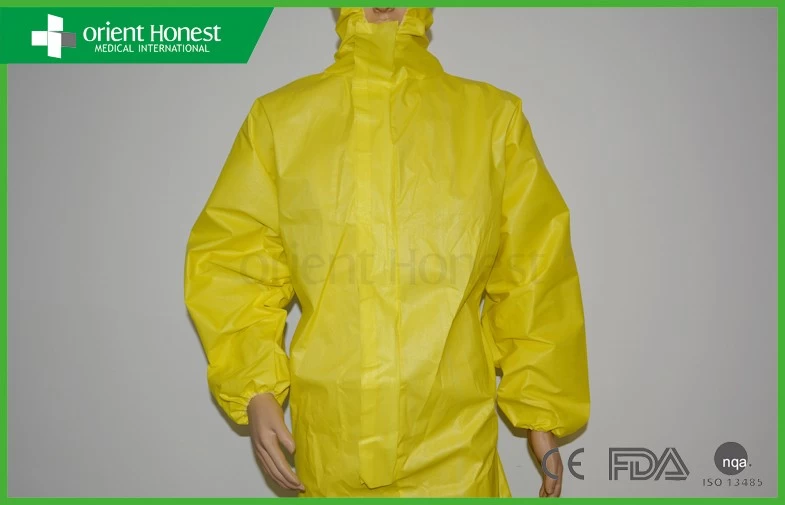 Lightweight, one-time use, nice protection, hygienic, economical and practical are the mainly advantages of disposable coveralls. During the industrial development, more and more industry area or medical area will needs this kind of product, for more efficiency and economic use.