Principles in Cross-border E-commerce
Dreamy F www.orienthonest.com 2016-04-14 10:28:04
As an international trading company and a professional Chinese disposable protective products supplier, we are now doing our best to become the most competitive China disposable coverall manufacturers and China disposable gowns manufacturers.We've built up several websites such as www.china-disposable.com and www.orienthonest.com .We hope we could show our company and products to more people around the world through the way of cross-border e-commerce.
Here are some principles I read through the internet. Hope these could do some help to other counterparts.
1.Well-prepared market investigation. If you want your products access another market, you must get familiar with consumption culture of the local market and build the corresponding marketing strategy based on the situation.
2. Ensure a global market oriented system. If your e-commerce system can adapt to the target market, it helps to solve a lot of troubles.
3. Reduce larger abandon of shopping carts. Even the most popular payoff system has customers leaving. Therefore, one thing of great importance is to offer a stable payment proposal towards the target market.
4. Establish localization marketing content and strategy.When you've found your suitable target market, then you should pay attention to some localization issues.
5. Make marketing tactics according to local environment. Key words analysis: This step is very significant especially in advertisement on Google where key words should be set in accordance with searching words used by the local buyers.
Every country has different situation, so make sure to customize marketing strategy that is suitable for your own company with a permanent success in the end instead of a flash.

www.orienthonest.com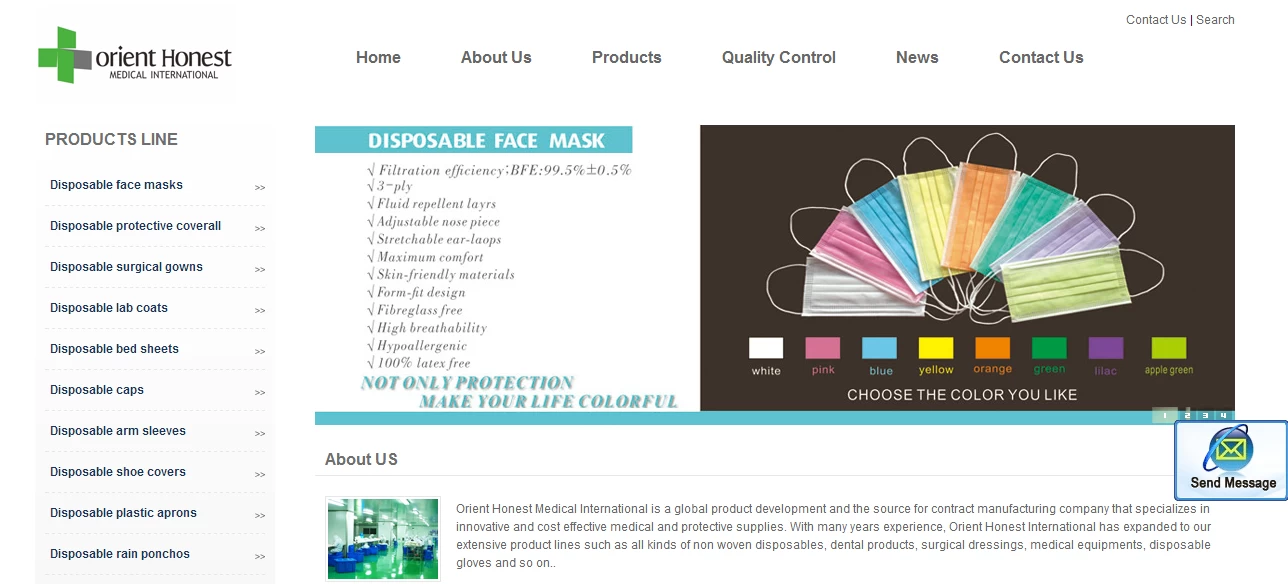 www.china-disposable.com